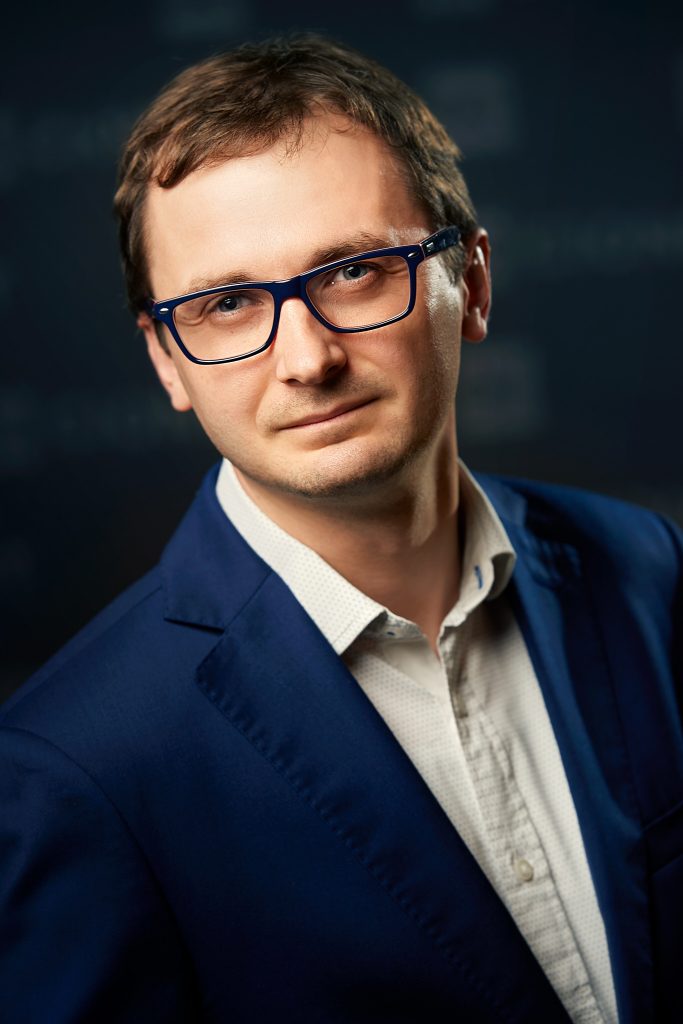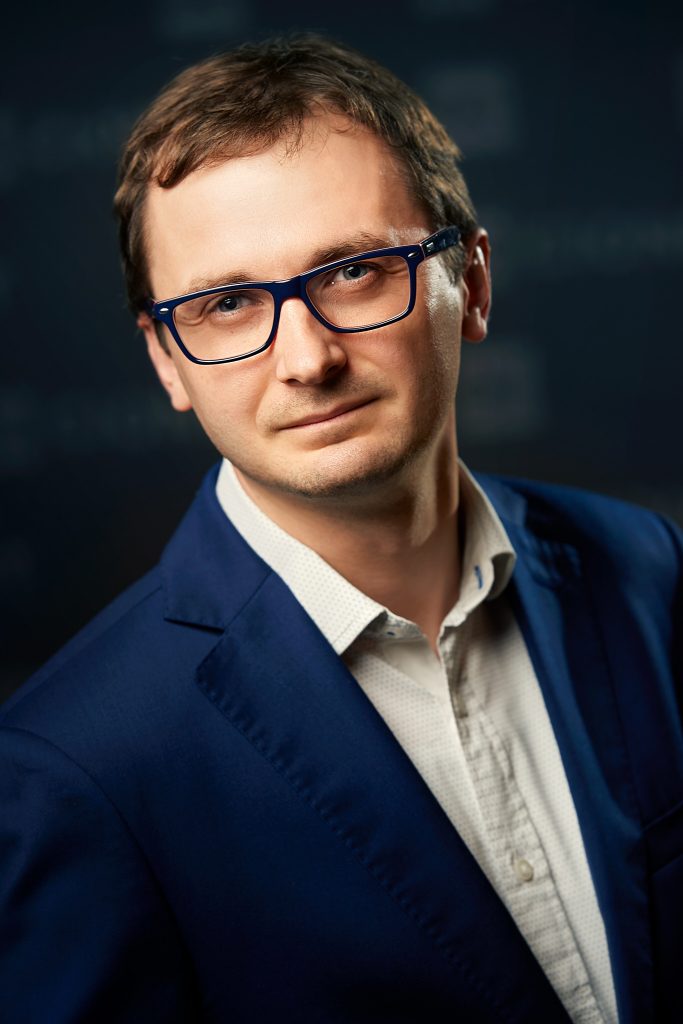 ABOUT ME
A Graduate of the Wroclaw University of Technology educated as a specialist in software engineering, Slawek has been gaining experience in the area of internet and electronics since 2000. He has been practicing Cloud Computing and Big Data and is an Expert in distributed data processing.
In the past, Slawek was active in the Academic Incubator of Entrepreneurship in Wroclaw (Poland), as well as a speaker and participant in many industry-specific conferences and scientific meetings. He held several managerial positions and was a member of management boards of technological companies. Within the SkyStorage project, he created an application for storage and exchange of data based on private and hybrid cloud solutions. He was successful in executing the OnetDysk project for Grupa Onet. With regard to digital marketing activities and RTB technologies, he is an expert in Google's DoubleClick platform and APIs.
In his role as CTO, Slawek is developing a technological team at RTB Tracker Inc., an American company. He is also responsible for creating a Big Data platform to process behavioural patterns of users in traditional and digitalized channels, in addition to managing the R&D Department and providing services in the scope of scalability and reliability of IT solutions.
EXPERIENCE
From

Feb 2018
To

Present
(10 MONTHS)
Exact Systems Group

Częstochowa, Poland
Chief Information Officer
Provided executive leadership as Chief Information Officer. Responsible for all aspects of strategic IT planning, implementation and delivery including digital transformation. Managed and delivered multiple large scale IT systems. Responsible for budgeting, design, and support of all technology.
Achieved goals:
– Designing a scalable and reliable infrastructure based on a hybrid cloud using Microsoft Azure services
– Migration of corporate mail from Microsoft Exchange to Microsoft Office 365
– Developed architecture for the ERP system – Extranet 360 supports business processes that take place in the enterprise
– Implementation of the Salesforce system which supports the sale of services by Exact Systems Group
Main responsibilities:
– Ensuring business continuity (IT operations, including maintenance of IT systems and infrastructure)
– Managing shared service – IT services delivery at a worldwide level
– Building and implementing IT strategies including strategic business plans and roadmaps fully aligned with business objectives
– Information security management, including cybersecurity
– IT architecture management
– IT development management, including investment portfolio management
– Started a Project Management Office (PMO) initiative
– ITIL methodology implementation together with Service Desk system implementation
– Directly supervising teams responsible for software and infrastructure maintenance, development
– Identification of business opportunities and IT trends and definition of adequate solutions
– Implementation, management, and development of multiple business systems
From

Oct 2017
To

Present
(1 YEARS 3 MONTHS)
Exact Systems Group

Częstochowa, Poland
IT Project Coordinator
Responsibilities:
– Implementation and development of Extranet 360 software provides comprehensive support in the sorting & rework areas.
– Support for software development e-learning platforms which are tools prepared for future employees of the company. Through this it is possible to, among other things, implement tests verifying the competencies required by Quality Controllers.
– Coordinating a SalesForce software deployment project in the sales department.
– Management and delivery of multiple large-scale projects.
– Budgeting, design and support of all IT technology.
– Finalization of contracts with strategic partners and vendors.
– Creating project documentation and contracts with partners.
– Dev-Ops methodology implementation.
– Directly supervising teams responsible for maintenance, development, it infrastructure administration.
– Management of software production and quality of delivered solutions.
Utilized technology: PHP 7, MySQL, DOCKER, ANSIBLE, KVM, ANGULAR, MICROSOFT AZURE, JIRA, CONFLUENCE
From

Feb 2016
To

Present
(2 YEARS 10 MONTHS)
RTB Tracker Inc.

San Francisco Bay Area
Chief Technology Officer
Responsibilities:
– Creating plans according to the technological development of RTB Tracker Inc.
– Cooperation within the Oracle Partner Network specializing in the integration of Oracle Cloud Services.
– Engaging with other C-level executives to define RTB Tacker service strategies.
– Presenting innovation ideas and high scale improvements in RTB Tracker architecture to other executives.
– Cost/Benefit modeling and creating compelling business cases for RTB Tracker services.
– Designing hybrid cloud and on-premise solutions for RTB Tracker technology.
– Analyzing application portfolios, identifying dependencies & common infrastructure platform components, and assessing extensions.
– Creating a Process automation platform leveraging technology clusters and patterns.
From

Oct 2015
To

Feb 2016
(5MONTHS)
RTB Tracker Inc.

San Francisco Bay Area
Senior Data Scientist and Solution Architect
Responsibilities:
– Creating Big Data systems that are used to analyze customer journeys and traffic at online stores.
– Creating systems used for reporting sales results in real time.
– Data processing for customers using multiple sources, such as CRM, ERP, PoS, and website analytics.
– Forecasting future sales.
– Developing machine learning algorithms.
From

Jan 2010
To

Sep 2016
(6 YEARS 9 MONTHS)
Sky Storage Ltd

Wrocław, Poland
Co-Founder and Chief Technology Officer
Implemented storage system designed to provide excellent performance, reliability and scalability. Documented Business processes.
Led the project team to implement cloud computing services for the biggest Polish portal ONET.PL.
Specialties: cloud storage, cloud computing, synchronization, backup, time saving, security, data protection.
From

Jan 2015
To

Dec 2015
(1 YEARS)
AMP Media Group

Częstochowa, Poland
Digital Data Analyst
Responsibilities:
– Analyzing and reporting campaign efficiency of shared source data generated by Google or Doubleclick tools.
– Optimizing media purchasing using DSP platform.
– Planning and managing campaigns in search engines, ad networks and social platforms.
– Controlling budgets and estimating potential campaign cost by creating detailed reports.
– Coordinating and managing strategic data analyst projects.
– Cooperating with partners in order to meet set targets, increasing brand visibility, increasing revenue and sales levels.
Software utilized:
Doubleclick Search (DS), Doubleclick Campaing Manager (DCM), Doubleclick BidManager, DoubleClick Reporting & Attribution, Google, Tag Manager,
Google Analytics, Google Adwords, Excel, SQL, Tableau, Hadoop, R
Specialites:
web analyst, data analyst, big data
Project Managed:
Outlet Meblowy – www.outletmeblowy.pl
Riccardo – www.riccardo.pl
Nice – www.nice.pl
Immergas – www.immergas.com.pl
From

Jan 2014
To

Dec 2014
(1 YEARS)
Sepreto.com - Fashion & Design

Łódź, Poland
Tech Startup Consultant and Solution Architect
Project: Sepreto.com – The place to buy and sell handmade and vintage clothes.
Responsibilities:
– Managing project development and deploying the whole e-commerce platform.
– Preparing documantation.
– Consulting and communicating with IT partners.
– Intergating Facebook and Google authorization methods.
– Intergating Paypal payment methods.
– Recommending new strategies for future platform development.
From

Jan 2009
To

Dec 2010
(3 YEARS)
CodeVibe

Wrocław, Poland
Managing Director, Founder
Manager CodeVibe
Managed team of four in developing and maintaining Polish websites.
Software utilized: Mantis, SVN, Jenkins (Continous Integration), Python, MongoDB
Led team of three system administrators to implement full network redundancy, perform a security audit, develop backup procedures, and upgrade hardware and software for Linux and Windows network. Software utilized: Nagios, Xen, Debian, Munin, VMWare
From

Jul 2006
To

Dec 2009
(3 YEARS 6 MONTHS)
NZOZ ANMEDO

Wrocław, Poland
Team Leader
This was a 3-year contract position which involved substantial modifications and enhancements to existing database programs. This included custom generation of reports, additional ways to add information to the database and integration with existing products to achieve common functionality and data modification. Software utilised: Mantis, SVN, Visual Studio, C#, MS SQL 2008. Gathered customer requirements, analysed data, designed, tested and implemented systems.
From

Jun 2006
To

Sep 2006
(4 MONTHS)
Microsoft Poland

Wrocław, Poland
Software Developer in Test
Developed the CodeGuru.pl, portal for the IT Community. Software utilized: .NET 2.0 technology, MS SQL 2005 Server, Visual Studio Team Foundation 2005.
From

Jun 2005
To

Jun 2006
(1 YEAR)
Pilmet Tools Sp. z o.o.

Wrocław, Poland
Website Designer and Developer
Developed and maintained new website to promote company's Marketing and Sales and Services via the internet. Software utilized: PHP5, Typo3 CMS, MySQL.
From

Jun 2003
To

Nov 2005
(2 YEARS 6 MONTHS)
Foreign Languages School "LEKTOR"

Wrocław, Poland
Software Engineer
Developed and maintained a new interactive website.
Implemented the CRM Enterprise application supporting client communication and services. Software utilized: Borland C++, XML, MySQL.
From

Jun 2002
To

Jun 2003
(1 YEAR)
Interactive Media Agency ``AMP Media``

Częstochowa, Poland
Information Systems Analyst
Developed and led implementation of the new CMS for the tourist portal www.vtrip.pl.
CMS platform based on a PHP 4 language.
Performed programming and integration of EuroSMS e-commerce module.
Technology: GSM, Software utilized: C++ , PostgreSQL
Developed toolbar module for Internet Explorer for the firsts Polish Defense Portal Bron.pl
From

Jun 2002
To

Dec 2002
(7 MONTHS)
Broń.pl - Kolter Group

Częstochowa, Poland
System Administrator
Led system maintenance and networking administration, database administration, Account Receivable and General Ledger system. Software, OS utilized: MySQL, FoxPro, CISCO IOS, Debian Linux, Windows 2000, Subiekt.
From

Jun 2011
To

Sep 2011
(4 MONTHS)
Watson's Glen Golf Course
Web Developer
EDUCATION
Technical University of Wroclaw
Master of Science in Computer Science and Engineering,
field of study: Information Systems Engineering
2002-2007
SKILLS & LANGUAGE
Enterprise Software Development
IT Infrastructure Management
Languages
English:
Professional working proficiency
Polish:
Native or bilingual proficiency